China-ASEAN Fund
Recent News: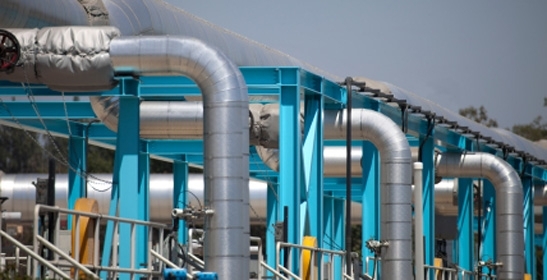 CAF Invests into Asia's Largest Potash Mine in Lao PDR
Beijing, Hong Kong, Vientiane, 30 November, 2011 – China-ASEAN Investment Cooperation Fund (CAF) has announced its investment into Asia Potash Group Co. Ltd. (Asia Potash) for the development of potash mine and associated processing facilities located in Khammouane Province, Lao People's Democratic Republic (Laos). A signing ceremony was also held at the 8th China-ASEAN Expo on the day of announcement. Upon full production, Asia Potash will become the largest potash producer in Asia.
Commenting on the investment, Mr. Li Ruogu, Chairman of both the Export-Import Bank of China and CAF said: "This project is strategically important to the agriculture-based countries in ASEAN and China. The project helps Chinese enterprises "going out" and also strategically mitigates the problem of Potash supply shortage in China."
"The CAF investment in Lao's potash mine has established a model for perfect synergy between financial capital and industrial capital, and equip the project with a growth engine in future. The reason to bring in CAF is three-fold: Firstly, it could help the company increase its influence in ASEAN; secondly, it could effectively finance the project; and thirdly, help the company improve its corporate governance structure, and ultimately maximize the shareholders' value." commented by Mr. Zhao Sijian from Sichuan Kaiyuan Group.
About China-ASEAN Investment Cooperation Fund

The China-ASEAN Investment Cooperation Fund is a US Dollars denominated offshore equity fund approved by the State Council of the Peoples Republic of China and the National Development and Reform Commission. The establishment of the fund was sponsored by the Export-Import Bank of China together with other prominent Chinese and international institutional investors. CAF focuses on investment opportunities in infrastructure, energy and natural resources sectors in order to facilitate sustainable economic growth in the ASEAN and further promotes China-ASEAN connectivity and industrial cooperation. CAF serves as the pioneer to promote the "South-South Cooperation" between China and the emerging markets, and facilitates the "Going Out" strategy for the Chinese enterprises. The current size for the phase I of the fund is US$ 1 billion and the ultimate target is US$ 10 billion. For more information, visit
www.china-asean-fund.com
.
About Asia Potash Group Co. Ltd.
Asia Potash Group Co. Ltd. is a mining and processing company with assets located in Laos. Mr. Zhao Sijian is the Chairman and majority shareholder of the Company. Mr. Zhao is also Chairman of Sichuan Kaiyuan Group Co., Ltd. which is one of the largest private agricultural enterprises covering chemical production, fertilizer trade/distribution, mining and finance in China. For more information, visit
www.asiapotash.com.
For further enquiries, please contact:
Bei Xu Phone:+852 6297 5019 Email:
xu.bei@china-asean-fund.com
< back