China-ASEAN Fund
Recent News: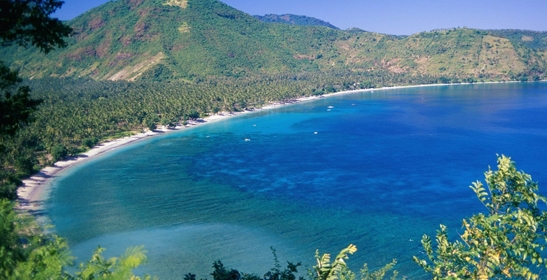 Honorable Advisor
Mochtar Riady

(Founder and Chairman, Lippo Group)
Dr. Mochtar Riady is the Founder and Chairman of Lippo Group. Lippo is a multinational group of companies spanning the Pacific Basin with significant investments in retailing, media, real estate, hospitality, financial, energy, IT, and healthcare industries. Lippo Group primarily operates in Indonesia, China Mainland, Hong Kong, Macau, United States of America, Canada, Singapore, South Korea, the Philippines and Australia. The group's flagship operating platforms include Overseas Union Enterprise, Lippo Karawaci, Hypermart, Matahari Department Store, Siloam Hospitals, Jakarta Globe, Investor Daily, First Media, First REIT, LMIR REIT, Auric Pacific, and Lippo Midan City Project among others.


Dr. Riady also holds honorary positions at various educational institutions and professional associations, include Honorary Doctor of Laws of Golden Gate University, Visiting Professor of Xiamen University, Honorary Doctor of Southeast University and Honorary Chairman of the Asian Bankers Association.


Dato' Sri Burhan Uray

(Founder, Djajanti Group)
Dato' Sri Burhan Uray is the Founder of Djajanti Group. The Djajanti Group is a diversified conglomerate operating in eight pillar industries including forestry, ocean fishing, shrimp farming, plantation, mining, trading and tourism. Dato' Sri Burhan Uray is a pioneer in developing the eastern islands of Indonesia and implementing the Indonesian Government's development strategy of eastern Indonesia.


Dato' Sri Burhan Uray is a world-renowned Chinese business leader, holding a number of honorary positions. He has received recognition and awards both domestically and internationally. Dato' Sri Burhan Uray is the Vice Chairman of the Board of Fujian Normal University, an advisor to the All-China Federation of Returned Overseas Chinese, an economic advisor to the Government of the Municipality of Tianjin, the Permanent Honorary Chairman of the Indonesian Chinese Entrepreneur Association, the Honorary Chairman of the Chinese Indonesia Association and the Chairman of the International Association of Fuzhou Corporation. Dato' Sri Burhan Uray was awarded his Dato' Sri Honor by the supreme head of state of Malaysia and the Order of the Star of Africa by the president of Liberia. In China, Dato' Sri Burhan Uray was invited to meet with Chinese President Xi Jinping and former Chinese leaders including Hu Jintao and Jiang Zemin on multiple occasions.




Committee Member
Edwind A. Satyabrata

(Chief Investment Strategist, Sinar Mas Group)
Mr. Edwind A. Satyabrata currently is the Chief Investment Strategist of the Sinar Mas Group. He has more than 23 years of experience in the financial services industry with various exposure in retail & commercial banking, insurance, asset management, corporate finance, M&A, fund raising in debt & equity and international wealth management for the Asia Pacific regions, and previously served as the Country Head of Private Banking Group at ABN AMRO Bank and a member of the senior management team in South East Asia. Mr. Satyabrata also held a senior management role as the Group Head - Credit & Mortgage Division at American International Assurance, where he started his career with AIG.
Mr. Satyabrata holds a Bachelor of Economics from Universitas Tarumanagara, Indonesia; a Masters in Business Administration in Banking & Finance from Maastricht School of Management, the Netherlands; and is currently pursuing a Doctorate of Business Administration at the University of Liverpool, UK.
Manggi Habir

(Independent Commissioner, PT Bank Danamon Indonesia Tbk)
Mr. Habir currently is a member of Bank Danamon's Board of Commissioners. Previously he held senior roles with Standard & Poor's in Singapore, and PT Pefindo, PT Bahana Securities and Citibank in Jakarta.
Mr. Habir holds a Bachelor of Arts degree in economics from McGill University, a Master of Business Administration degree from University of Michigan, and a Master of Public Administration degree from Harvard University.
Zhang Min

(Country Manager of Bank of China Limited Jakarta Branch)
Mr. Zhang min is the Country Manager of Bank of China Limited Jakarta Branch. At the same time, Mr. Zhang has been serving as the Deputy Chairman of China Chamber of Commerce in Indonesia since January 2012. Prior to coming to Indonesia, Mr. Zhang was the Deputy General Manager at Bank of China Yunnan branch. He was also a visiting Professor at Yunnan University of Finance and he was also the Instructor for multinational banking professionals at Yunnan University.


Mr. Zhang holds Bachelor Degree in International Finance from Wuhan University, and Master Degree in Finance from Xiamen University.


Established in 1912, Bank of China is the oldest bank in China. Bank of China is the first Chinese bank that has presence in all major continents. Bank of China Group Investment Limited is a cornerstone investor in China-ASEAN Investment Cooperation Fund. As part of the Bank of China Group's global network, Bank of China Jakarta Branch offers a comprehensive range of banking services for both domestic and international business transactions.


Huang Kai

(Project Development Director and General Manager Assistant, PT. CHD Power Plant Operation Indonesia)
Dr. Huang is the Project Development Director & General Manager Assistant of PT. CHD Power Plant Operation Indonesia. Prior to this position, Dr. Huang was a senior associate at CAF and worked for China Huadian Engineering International Company as the representative in Indonesia respectively. Dr. Huang holds a Master degree in Mechanotronics from Central South University and a PhD degree in
Management Science and Engineering from Beijing Institute of Technology.
PT. CHD Power Plant Operation Indonesia is the first oversea subsidiary company of China Huadian Corporation (CHD). CHD is one of the top five electrical generation companies in China, and a leading investment and operation company in energy & electrical power industry in China.