China-ASEAN Fund
最新消息 :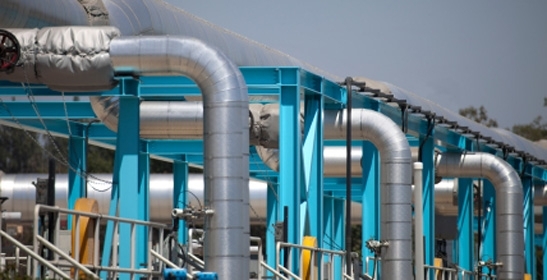 中国-东盟投资合作基金投资泰国绿色发电项目于曼谷举行庆祝仪式
中国-东盟投资合作基金于近日完成了对于泰国最大的生物质发电企业的股权投资。投资的庆祝仪式昨日在曼谷四季酒店举行。基金CEO李耀博士在仪式上发表演讲:

Good evening, His Excellency Deputy Prime Minister K. Kittiratt, Chairman Yothin, Chairman Sitthiporn, Counselor GAO of China Embassy in Thailand, Secretary General XU Ningning of China-ASEAN Business Council, the friends from Bank of China, Thailand, Ministry of Energy, the Energy Regulatory Commission, EGAT, Huawei Technologies, Krungthai Bank, Maybank Kim Eng, and all honorable guests, ladies and gentlemen -



I would like to sincerely thank you all for attending this evening's signing ceremony. And while I will do my best to keep my speech short, I believe we would be remiss if we did not take a moment to reflect on the importance of this auspicious occasion. Indeed, today we mark the beginning of a very promising relationship between NPS and the China-ASEAN Investment Cooperation Fund.
As many of you are well aware, CAF's mission is to advance economic cooperation among China and ASEAN countries. Central to this mission, a key aspect of CAF's investment mandate is to enhance the connectivity across the region and both strengthen and build upon our common interests. And as Thailand is a key member of the ASEAN bloc, the country holds considerable long-term and strategic importance for China. This investment by CAF in NPS represents a vote of confidence in NPS and its world-class management, and a vote of confidence in the ongoing economic development of Thailand.
It is also important to note that in addition to generating sound economic returns, our investors have also tasked the Fund with the mission of driving positive social and developmental impact in the communities it invests in. With this is mind, CAF is very pleased to be supporting NPS as it shifts its development focus towards sustainable energy sources. This move to diversify from traditional energy sources to renewable sources will have a positive impact on the environment and help the country diversify its sources of power. Undeniably, this will create benefit for the company, its investors, the country and the region as a whole.
Finally, as we celebrate this occasion this evening, I would also like to ask everyone to look further out on the horizon and consider the potential opportunities that lie ahead. NPS is without question a leading firm in its sector, one of the greatest firms in Thailand. I believe, under Chairman Yothin's great leaedership, and with China-Asean Fund's selfishless supports, NPS will definitely become an extremely remarkable successful new energy giant in Thailand, and in ASEAN soon!
Thank you all!