China-ASEAN Fund
Recent News: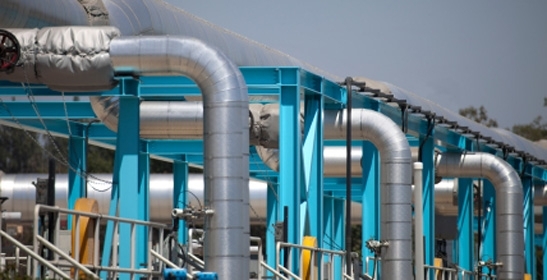 CAF Invests in Thailand's Green Power Sector
Beijing,
Hong Kong,
Bangkok, 19 September, 2013
– China-ASEAN Investment Cooperation Fund (CAF) has recently signed the definitive documents with National Power Supply Public Co. Ltd (NPS) which will see the Fund make a significant investment into Thailand's biomass power sector. The NPS held a celebration on 19 September, 2013, in Bangkok, to welcome CAF being a new shareholder. Kittiratt Na-Ranong, the Deputy Prime Minister and Finance Minister of Thailand, attended this ceremony and witnessed the Sino-Thailand energy cooperation to promote the development of sustainable green energy in ASEAN by CAF and NPS. The investment marks CAF's second investment in Thailand and the eighth in ASEAN.
Commenting on the investment, Mr. Li Ruogu, Chairman of both the Export-Import Bank of China and CAF said: "As Thailand's economy continues to grow, there is a pressing demand for increased power generation. I am confident that NPS is an excellent investee company for CAF as NPS has a strong commitment to renewable energy which is tightly aligned with our commitment to support the sustainable development in Thailand and the ASEAN region."
"NPS is very pleased to have CAF as a shareholder. As we explore future opportunities in the renewable energy sector, we look forward to the ongoing support of CAF and its world-class investors," commented by Mr. Yothin Dumnernchanvanit, President of NPS.


About China-ASEAN Investment Cooperation Fund

The China-ASEAN Investment Cooperation Fund is a US Dollars denominated offshore equity fund approved by the State Council of the Peoples Republic of China and the National Development and Reform Commission. The establishment of the fund was sponsored by the Export-Import Bank of China together with other prominent Chinese and international institutional investors. CAF focuses on investment opportunities in infrastructure, energy and natural resources sectors in order to facilitate sustainable economic growth in the ASEAN and further promotes China-ASEAN connectivity and industrial cooperation. CAF serves as the pioneer to promote the "South-South Cooperation" between China and the emerging markets, and facilitates the "Going Out" strategy for the Chinese enterprises. The current size for the phase I of the fund is US$ 1 billion and the ultimate target is US$ 10 billion. For more information, visit
www.china-asean-fund.com
.
About NPS

National Power Supply Public Co., Ltd. (NPS) is the main operating energy business under Double A Group, one of the leaders in energy and renewable energy business with more than 30 years of experience. The company has emphasized on adopting alternative fuels such as biomass from agricultural waste, bark and black liquor. For more information, visit
http://www.doubleapower.com/en/
Contact

Bei Xu Phone:+852 6297 5019 Email:
xu.bei@china-asean-fund.com
< back