China-ASEAN Fund
Recent News: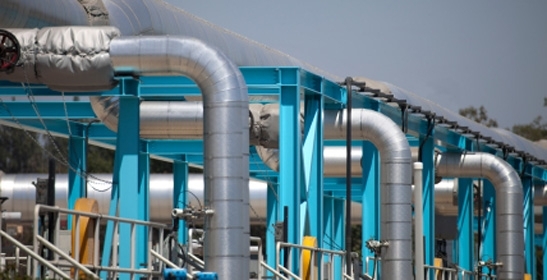 China-ASEAN Fund Invests Established Overall Cooperation with Jidong Development Group to Invest into ASEAN Cement Market
Beijing, Hong Kong and Langfang, 19 May, 2014
– China-ASEAN Investment Cooperation Fund (CAF) has signed a Memorandum of Understanding (MOU) with Jidong Development Group (Jidong) in Langfang, Hebei province on May 19, 2014 to establish overall cooperation to invest into ASEAN cement market. Both parties plan to transfer 10 million tons of cement production capacity to ASEAN countries from China in the next three years through various projects in Malaysia, Vietnam and Myanmar. These projects will also drive export of large set of equipments of over 2 billion RMB. The signing marks the official implementation of CAF's "Indochina Cement Capacity Transfer" Program. CAF is glad to play a role in helping Jidong carrying out its "go out" strategy. This MOU is a true demonstration of connectivity cooperation between China and ASEAN counties, and contributes to the "New Maritime Silk Road" program promoted by Chinese government.
Jidong is the largest cement producer in North China and among the top five cement companies globally in terms of production capacity. Besides China, the Group has made direct investment to build and operate cement plants in South Africa, directly competing with international cement giants, making the Group a true "go-aboard" cement company from China. The cooperation with CAF plays an instrumental role in Jidong's overall expansion strategy in Southeast Asia. It is also an important step in migrating Jidong's excess capacity in China to the other overseas markets. CAF played a pivotal role in this investment program. In addition to its direct equity investment, CAF also helped allied the program with China Exim Bank who to provide debt financing of more than US$300 million. China Exim Bank's participation demonstrates its strong support to CAF as well as a successful example for the Equity-Debt cooperation between both parties.
Commenting on the investment, Mr. Li Ruogu, Chairman of both the Export-Import Bank of China and CAF said: "This is a very important cooperation to show Chinese cement capacity transferred overseas. It is CAF's duty to support Chinese enterprises going out into ASEAN market."
"This cooperation with CAF is a milestone in Jidong Development Group's global expansion. We hope to kick off the constructions as soon as possible" commented by Mr. Zhang Zengguang, Chairman of Jidong Development Group.
The China-ASEAN Fund (CAF) is a US Dollars denominated offshore equity fund approved by the State Council of the Peoples Republic of China and the National Development and Reform Commission. The establishment of the fund is sponsored by the Export-Import Bank of China together with other prominent Chinese and international institutional investors. CAF focuses on investment opportunities in infrastructure, energy and natural resources sectors in order to facilitate sustainable economic growth in the ASEAN, and serves as the pioneer to promote the "South-South Cooperation" between China and the emerging markets, and facilitates the "Going Out" strategy for the Chinese enterprises. The current size for the phase I of the fund is US$ 1 billion and the ultimate target is US$ 10 billion. For more information, visit
www.china-asean-fund.com
About Jidong Development Group
Jidong is a leading cement producer in China with total annual cement production capacity of more than 120 million tons operation footprints in 12 provinces across China. For more information, visit

www.jidd.com.cn
For further enquiries, please contact:
< back