China-ASEAN Fund
Recent News: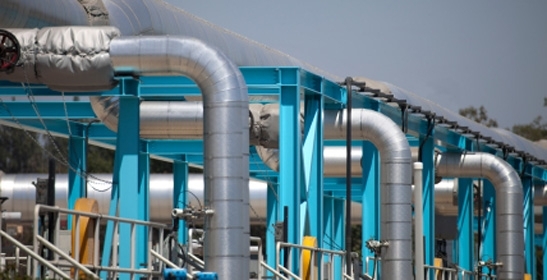 CAF Invests into Cambodia's Fiber Optic Network
Beijing, Hong Kong, and Phnom Penh, 18 July, 2011 – China-ASEAN Investment Cooperation Fund (CAF) has recently invested in Cambodia Fiber Optic Communication Network Co (CFOCN) to further develop the national fiber optic backbone communication network and comprehensive range of telecommunication network services in Cambodia. The investment marks CAF's first investment in Cambodia.


CFOCN plans to expand into the downstream digital TV and telecom services business in Cambodia. In the future it seeks to replicate its successful fiber optic infrastructure model in neighboring ASEAN countries. At the time of the investment, CFOCN has constructed a comprehensive optic fiber network covering 24 provinces and cities in Cambodia.


Commenting on the investment, Mr. Li Ruogu, Chairman of both the Export-Import Bank of China and CAF said: "The project is an example of further promoting the economic cooperation in Greater Mekong Sub-region (GMS). The CAF investment effectively supports the communication and media industry upgrade in Cambodia as well as the connectivity between China and ASEAN."


"With CAF's support, CFOCN is committed to further increase the fiber optic backbone communication network investment in Cambodia, which will enhance the long-term cooperative partnership between China and Cambodia and further promote the Cambodian national economy. We also have confidence to move our business model forward to the entire Indo-China Peninsula Region." commented by Mr. Huang Xing long, Chairman of CFOCN.


About China-ASEAN Investment Cooperation Fund
The China-ASEAN Investment Cooperation Fund is a US Dollars denominated offshore equity fund approved by the State Council of the Peoples Republic of China and the National Development and Reform Commission. The establishment of the fund was sponsored by the Export-Import Bank of China together with other prominent Chinese and international institutional investors. CAF focuses on investment opportunities in infrastructure, energy and natural resources sectors in order to facilitate sustainable economic growth in the ASEAN and further promotes China-ASEAN connectivity and industrial cooperation. CAF serves as the pioneer to promote the "South-South Cooperation" between China and the emerging markets, and facilitates the "Going Out" strategy for the Chinese enterprises. The current size for the phase I of the fund is US$ 1 billion and the ultimate target is US$ 10 billion. For more information, visit www.china-asean-fund.com.


About CFOCN
Cambodia Fiber Optic Communication Network Co. strives to accelerate development of the Telecommunications, Media and Information technology industry in Cambodia. CFOCN has constructed a sizeable nationwide communication backbone. For more information, visit http://www.cfocn.com.kh/


For further enquiries, please contact:
Bei Xu Phone:+852 6297 5019 Email:xu.bei@china-asean-fund.com




< back