China-ASEAN Fund
Recent News: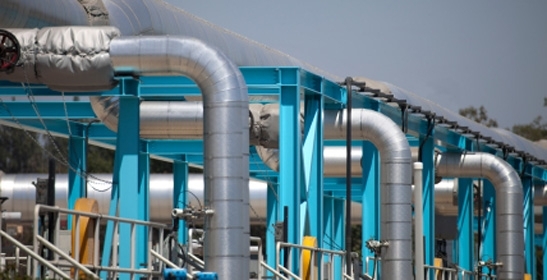 CAF Invests into Cambodia's Smart TV Project
Beijing, Hong Kong, and Phnom Penh, 10 September, 2012 – China-ASEAN Investment Cooperation Fund (CAF) co-invested in a smart TV network project in Cambodia together with its Chinese strategic investment partner Shenzhen Coship Electronics Co Ltd, a prominent listed company, and a well-known local television service provider. The project company will provide a diversified and comprehensive set of integrated information services including video communication, internet access, and broadband connections. The project will help Cambodia bring in advanced smart TV products and technical expertise from China and facilitates the Chinese information and media service provider to enter the Cambodia market. The investment marks CAF's second investment in Cambodia.


Commenting on the investment, Mr. Li Ruogu, Chairman of both the Export-Import Bank of China and CAF said: "The success of the project will immediately lead to a rapid growth of the information related industries and even the real economy in Cambodia. This innovative investment mode will help the Chinese enterprises "going out". The project will reinforce and further deepen the traditional friendship between China and Cambodia."

"This project is highly regarded by the Government of Cambodia as it is in line with the "Rectangular Strategy" addressed by the Prime Minister Hun Sen, promoting the development of information industry in Cambodia and accelerating the transformation of TV digitalization. The project plays a positive role in meeting the growing spiritual and cultural demand from the Cambodian people." – quoted from the local strategic partner for the project.


About China-ASEAN Investment Cooperation Fund
The China-ASEAN Investment Cooperation Fund is a US Dollars denominated offshore equity fund approved by the State Council of the Peoples Republic of China and the National Development and Reform Commission. The establishment of the fund was sponsored by the Export-Import Bank of China together with other prominent Chinese and international institutional investors. CAF focuses on investment opportunities in infrastructure, energy and natural resources sectors in order to facilitate sustainable economic growth in the ASEAN and further promotes China-ASEAN connectivity and industrial cooperation. CAF serves as the pioneer to promote the "South-South Cooperation" between China and the emerging markets, and facilitates the "Going Out" strategy for the Chinese enterprises. The current size for the phase I of the fund is US$ 1 billion and the ultimate target is US$ 10 billion. For more information, visit www.china-asean-fund.com.


About Coship Electronics Co Ltd
Coship Electronics Co Ltd is a listed well-known Hi-tech enterprise in China, specializing in R&D, manufacture and marketing of satellite/cable/terrestrial digital TV receivers, professional head-end IRD, IP STB (Set-Top Box), cable modem, GPS products, security products and LED displays. For more information, visit http://www.coship.com.


For further enquiries, please contact:
Bei Xu Phone:+852 6297 5019 Email:xu.bei@china-asean-fund.com




< back